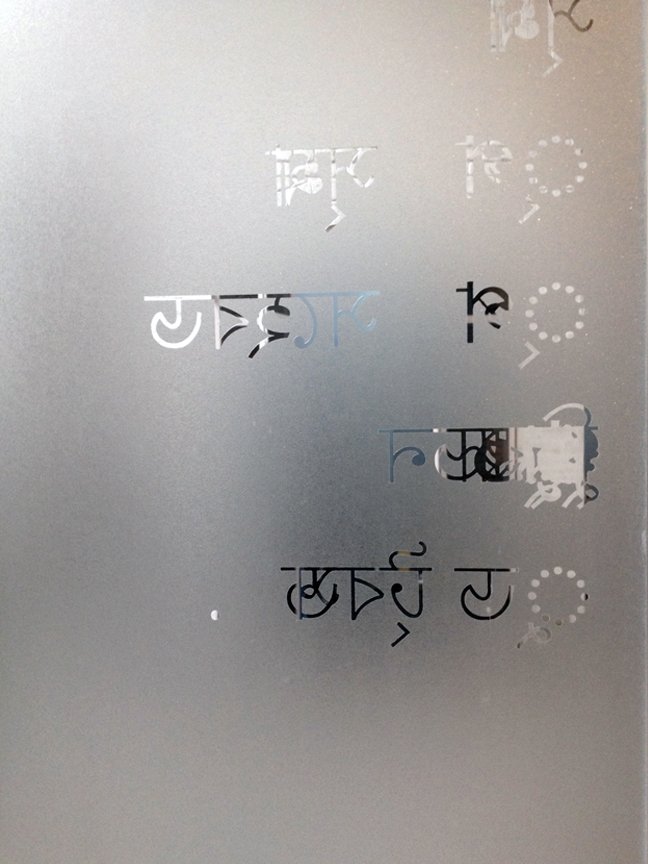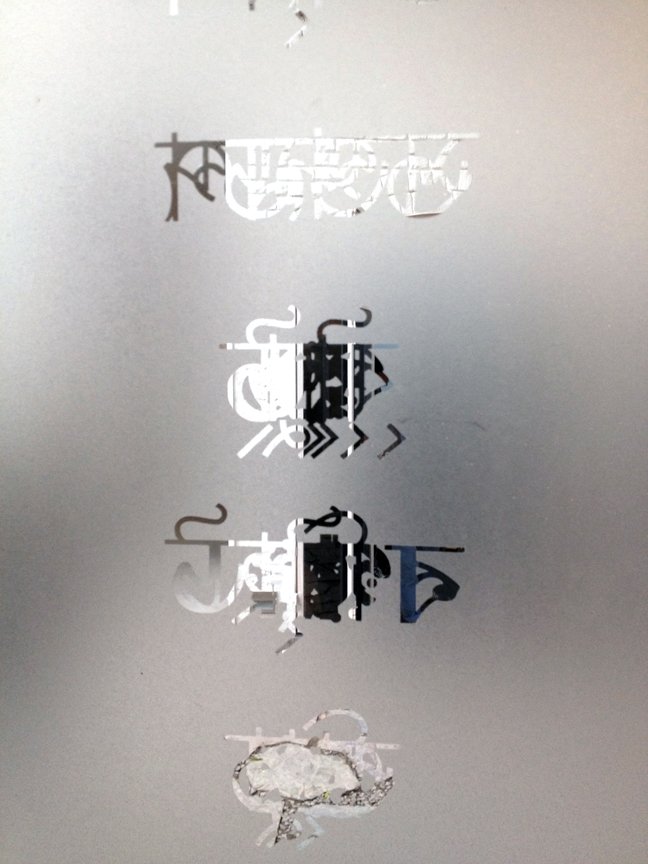 Mithu's world, hanging from the ceiling and written on the walls.
Time works differently, here,
Priorities are unordered and re/dis/organized.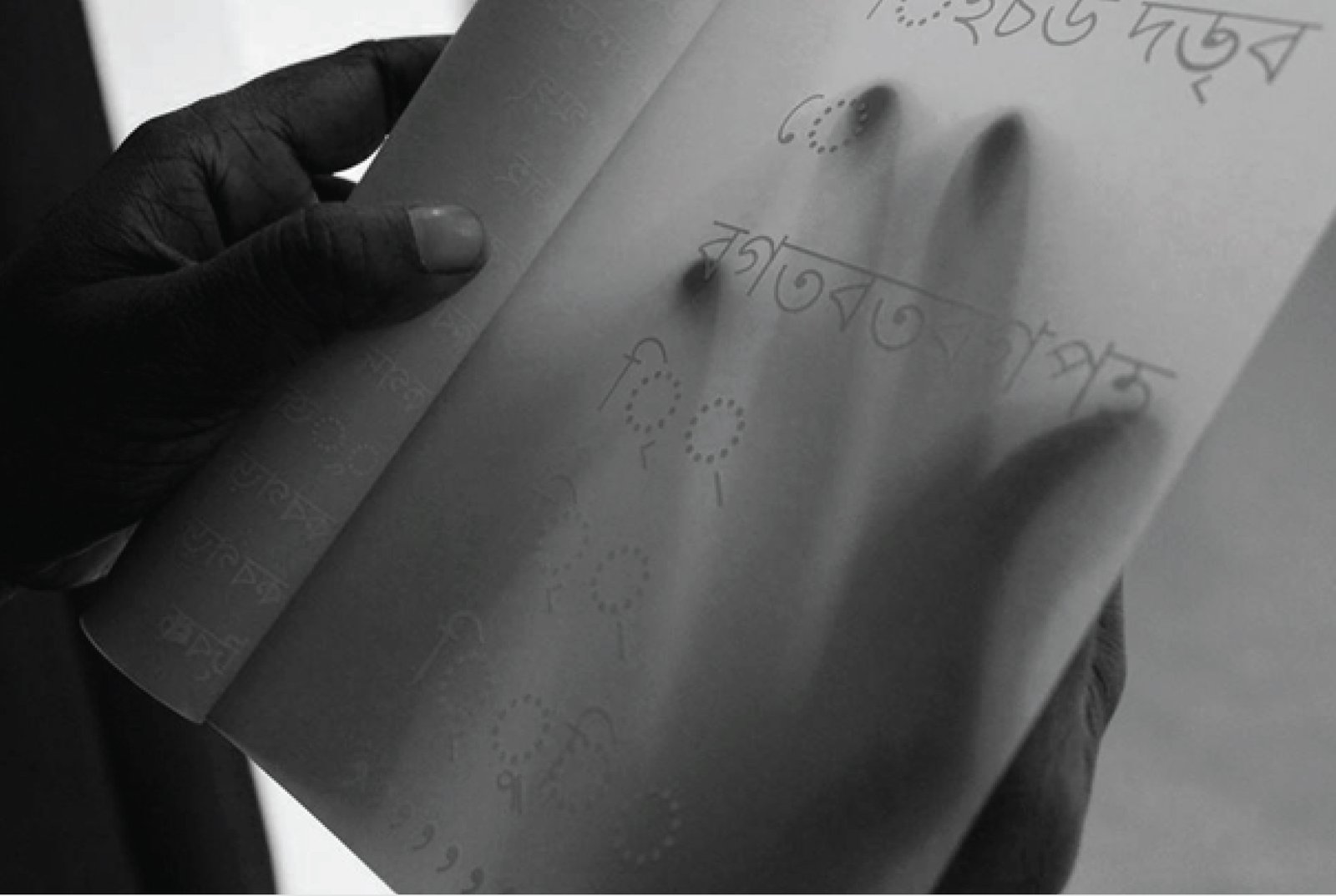 our language work is given up -- your language is Un-need.
Like a child, like an alien, feel words stuck in your throat again....Ouch! Stuck.
It isn't always a pleasant experience.
Here, living is questioning, is remembering, dis-membering, dancing, jumping, screaming… flying,
Flying, maybe..
Mithu Stepped foot on earth, and her soul was a poet. Mithu's soul learnt her mother, her mother is a poet, a poetry too... Mother's tongue...Bengali/Poetry. Her work, more, the consequence of her alive-ness, seems to gravitate towards language -- but is about connection, about the soul, then.
She tries not to capture connection with language, but to set it free…To open up the limits of empathy and impact words have on us..
Mithu is breathing...poetrying...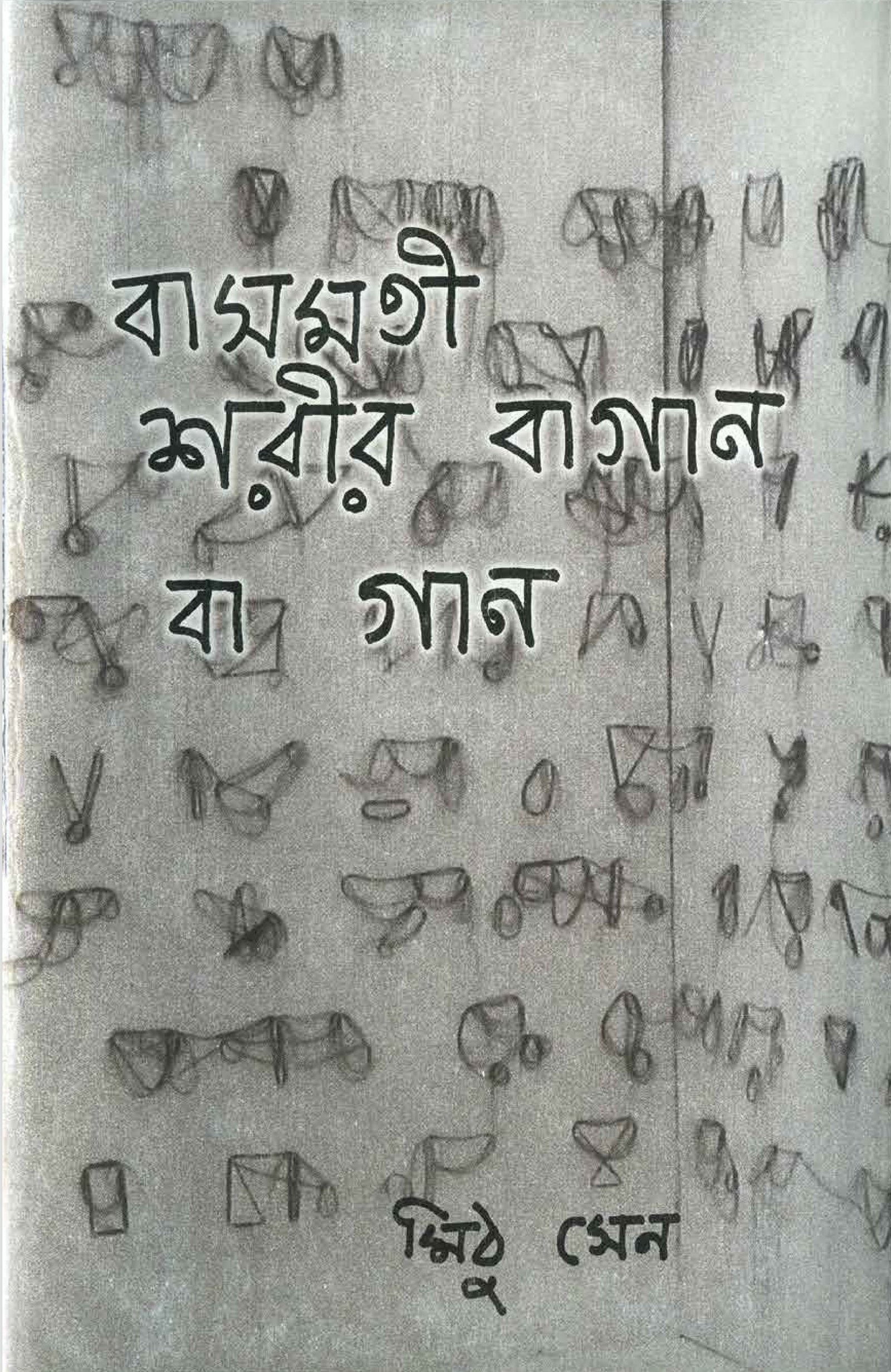 Bashmati Sharir Bagan Ba Gaan (Basmati Body Garden or Song) 1995–2005.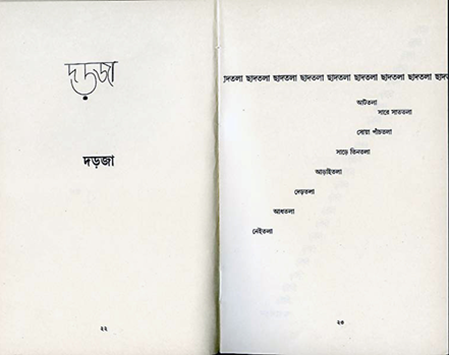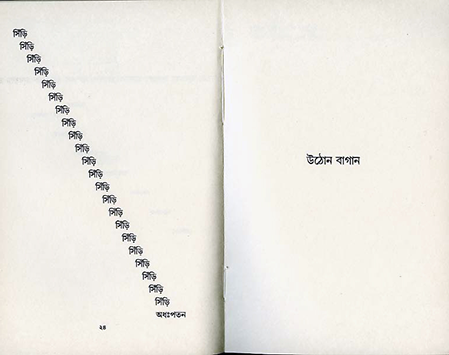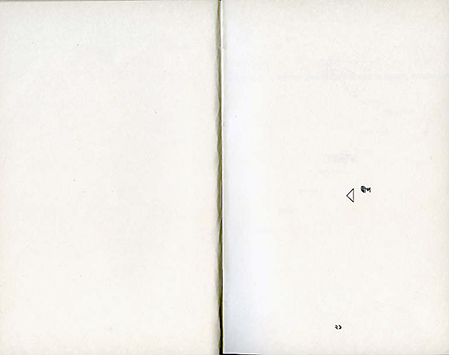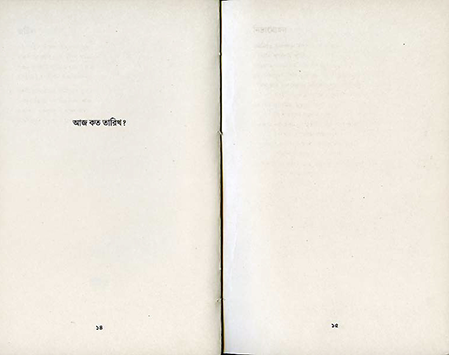 **
Mithu's journey led her to kala bhavan, Shantiniketan; Rabindranath Tagore's Vishva Bharati University where her curiosity was colored in with experiences. She was nourished.
Her Bengali poems from school days have been described as "conceptually domestic" It has been said that they employ both a sense of the abstract and the specific. Her 'obliquely erotic' love poems are described as 'imagistic' and having a 'haiku-like minimalism'.
"You lie down – in your lone, bleak room. I, too, lie – speechless, feverish. Let our distance, now – be immortal."
**
"What you touched – I did not. May I touch you – if only, just?"
**
"Moment I stepped on two boats – Both feet turned stones."
**
"On your hand – I place my hand – barely. In our hands – nothing."
**
http://www.poetryinternationalweb.net/pi/site/poem/item/14089/auto/0/What-you-touched
Ultimately, Mithu's poems are largely lyrical in content and tone, highly self-confessional in style, and ungendered in diction.
The 'Bahia' poem-sequence, Bengali, English and scribbling's converse with each other, conceptualized and constructed in the form of an 'artist's book – almost diary penned down in Brazil
Mithu is very much in her book; traceable, haunting her own words with scribbled notes and faint whispers in the form of sketches on the pages.
**
Mithu's poetry stemmed from many things. Her style, for lack of better word (!) stemmed from the lack she felt in words.
Moving to New Delhi, her words felt muffled mixed static scary alien insufficient. Her exploration into the politics of linguistic hegemony was fallen upon here. Words, began taking new shapes in her mind; she twisted turned, reused, misused them. This Denial of the limits of language was vital for her and for her poetry. It reflected the inability of people to communicate care and connect with each other; the blockages in understanding were ever present, and nagging at her.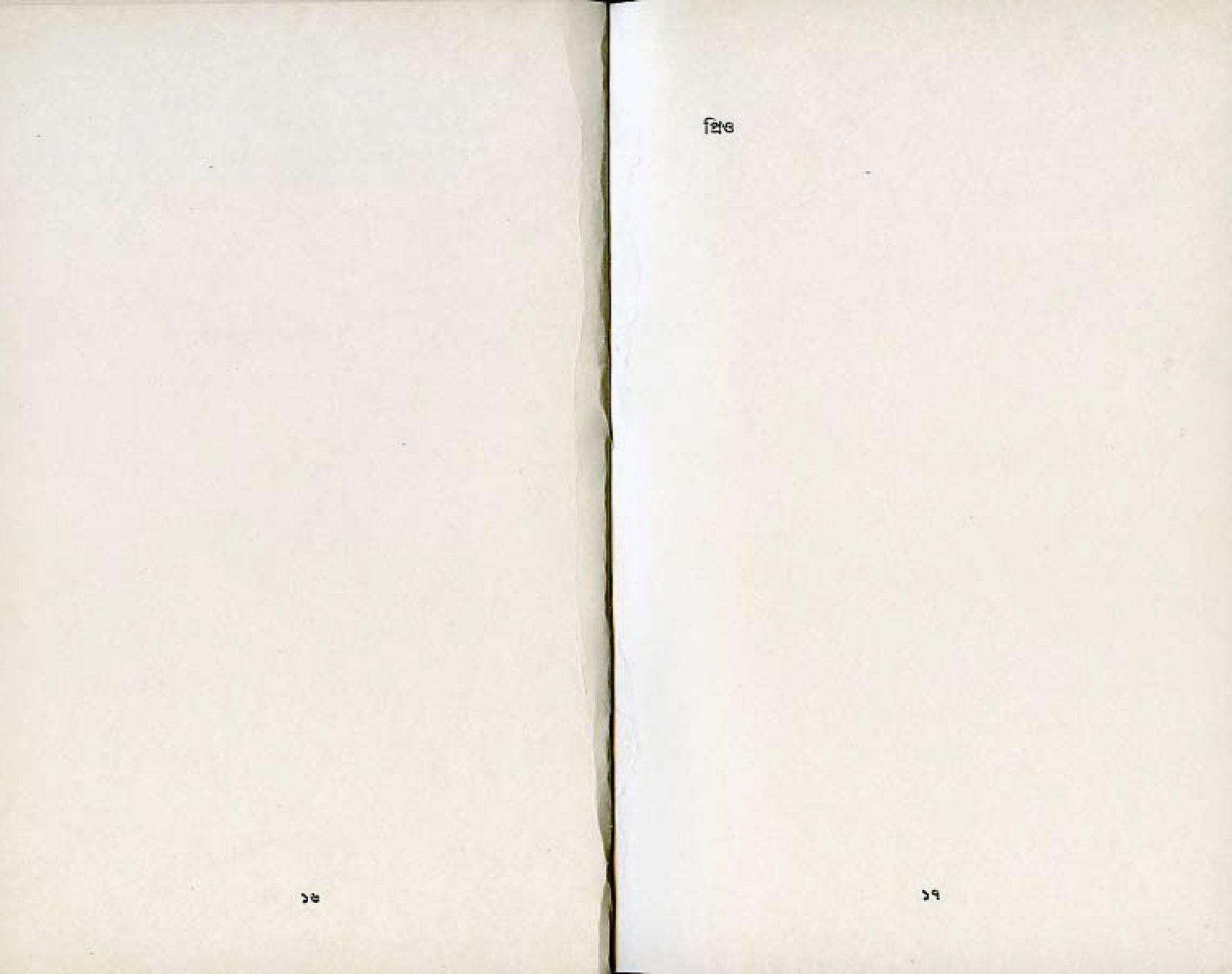 "Not bound by rules of grammar, diction, vocabulary and syntax, the poems in the book suggest another medium of understanding the complexities of existence and a means to explore the realm of the unexplored." In Recent years, this urge to break the boundaries of communication has led Mithu to compile a poetry book in non-language that offers its viewers a taste of Lingual Anarchy. I Am a Poet, 2013-2014
I Am a Poet '(a disappearing bodies of language morphed into unreadable voices) is a series of poems (techno error by computer glitches), compiled into a poetry book.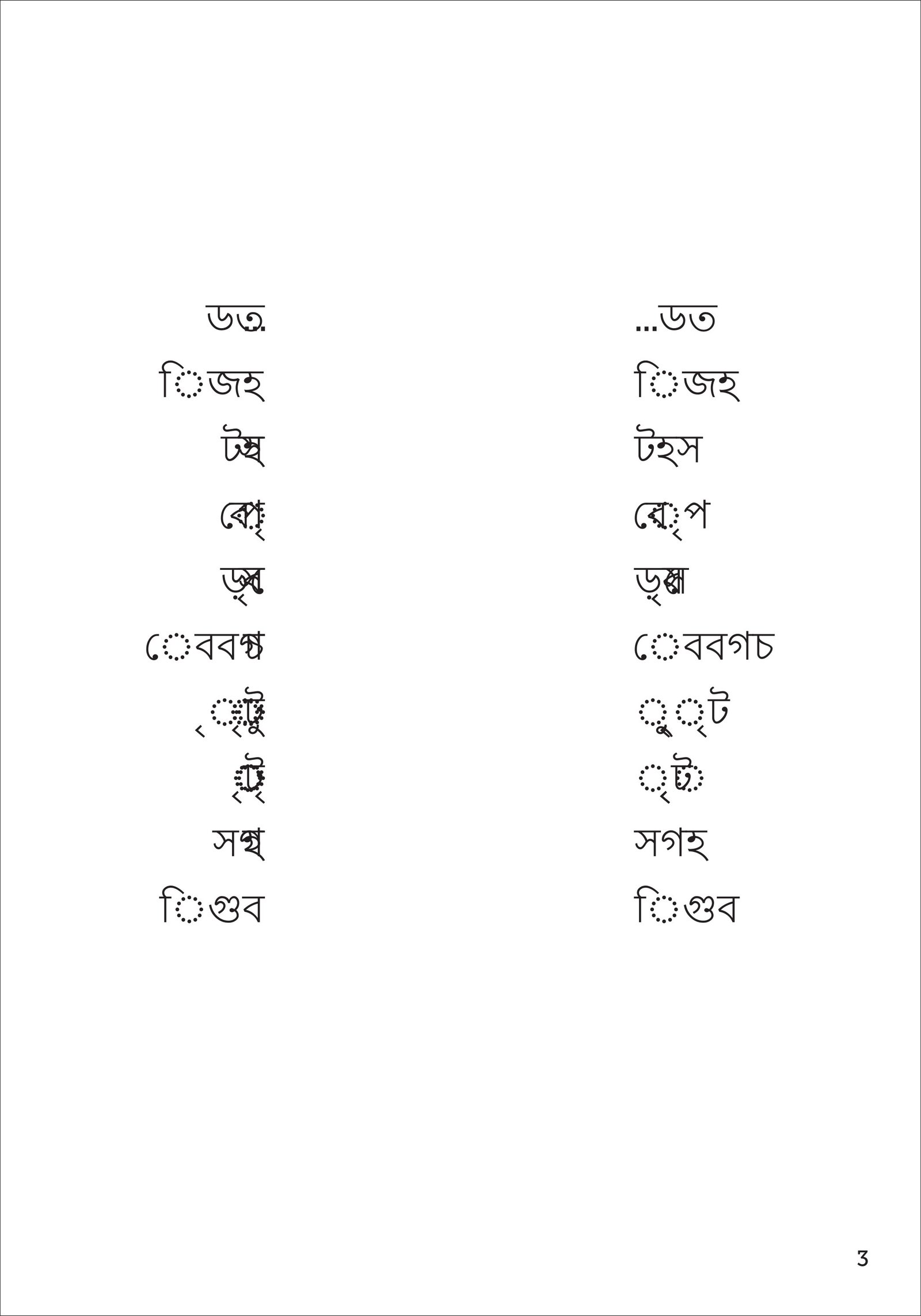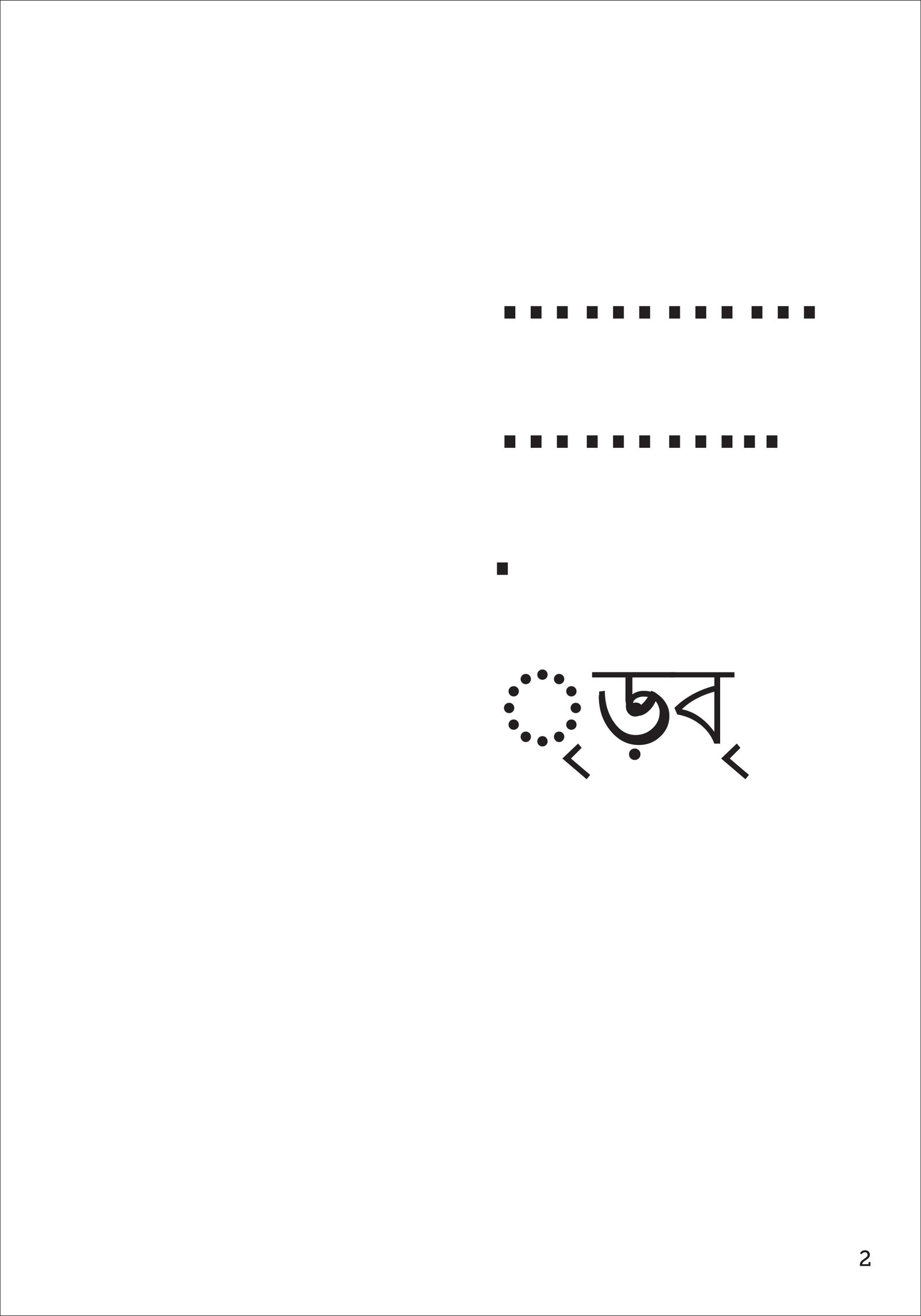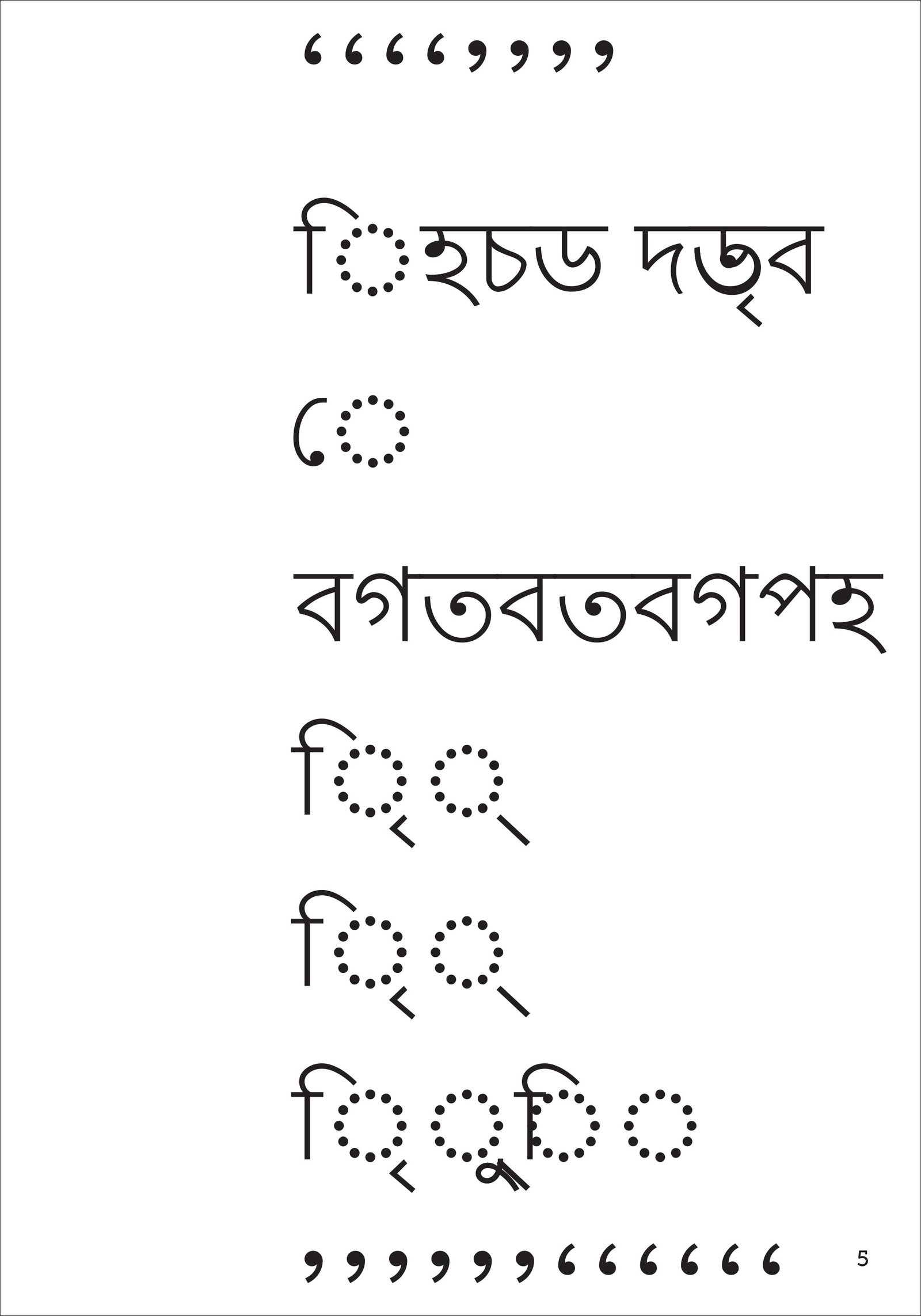 I Am a Poet (a disappearing bodies of language morphed into unreadable voices) is a series of poems (techno error by computer glitches) compiled into a poetry book.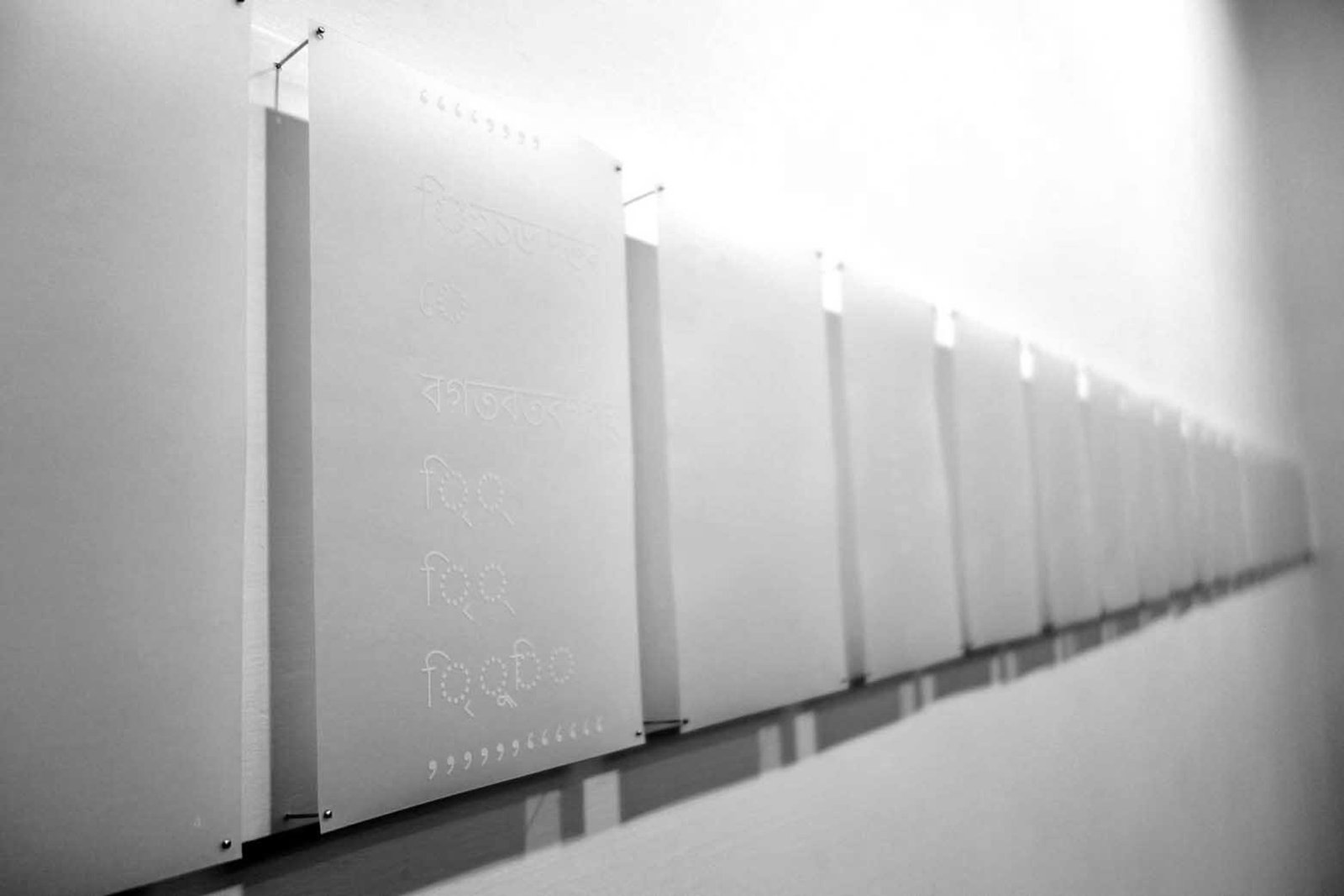 I Am a Poet, (Installation view), KHOJ, Delhi 2014
Reading those poems in public transforms into an experiment with a spontaneous and imaginary dream language presented through a visual and performative practice as a resistance in search of a new medium of communication.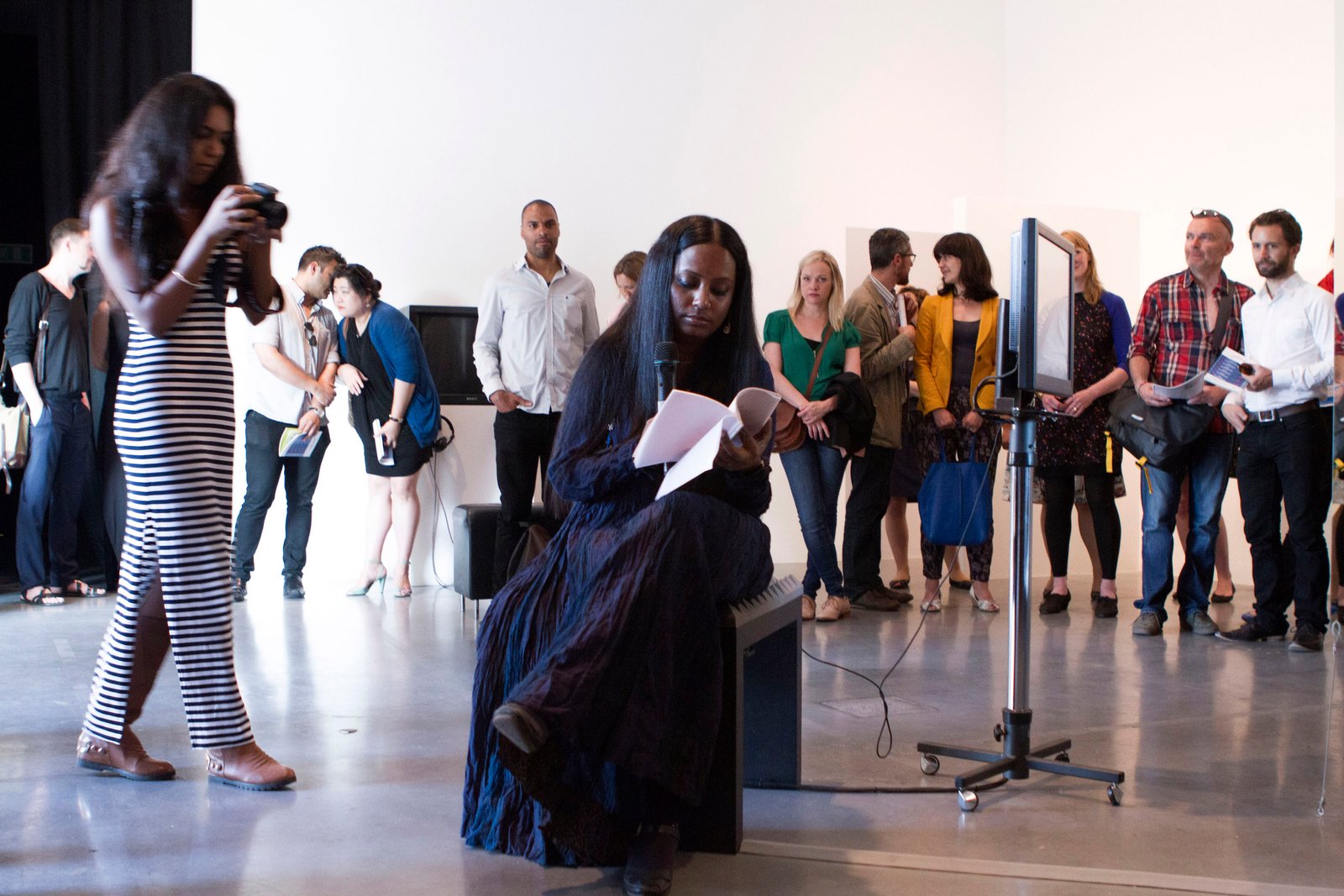 I Am a Poet, (Performance still), Tate Modern, London 2013
Mithu collects anonymous voices of the audience to create an abstract body of non-sense characters that claims repressed emotional voices and a potential moment of lingual anarchy, a language of the subconscious, a morphed body from a visual to a sonic form. A language: not as rigid and as 'elite' with no hint of humiliation or suppression.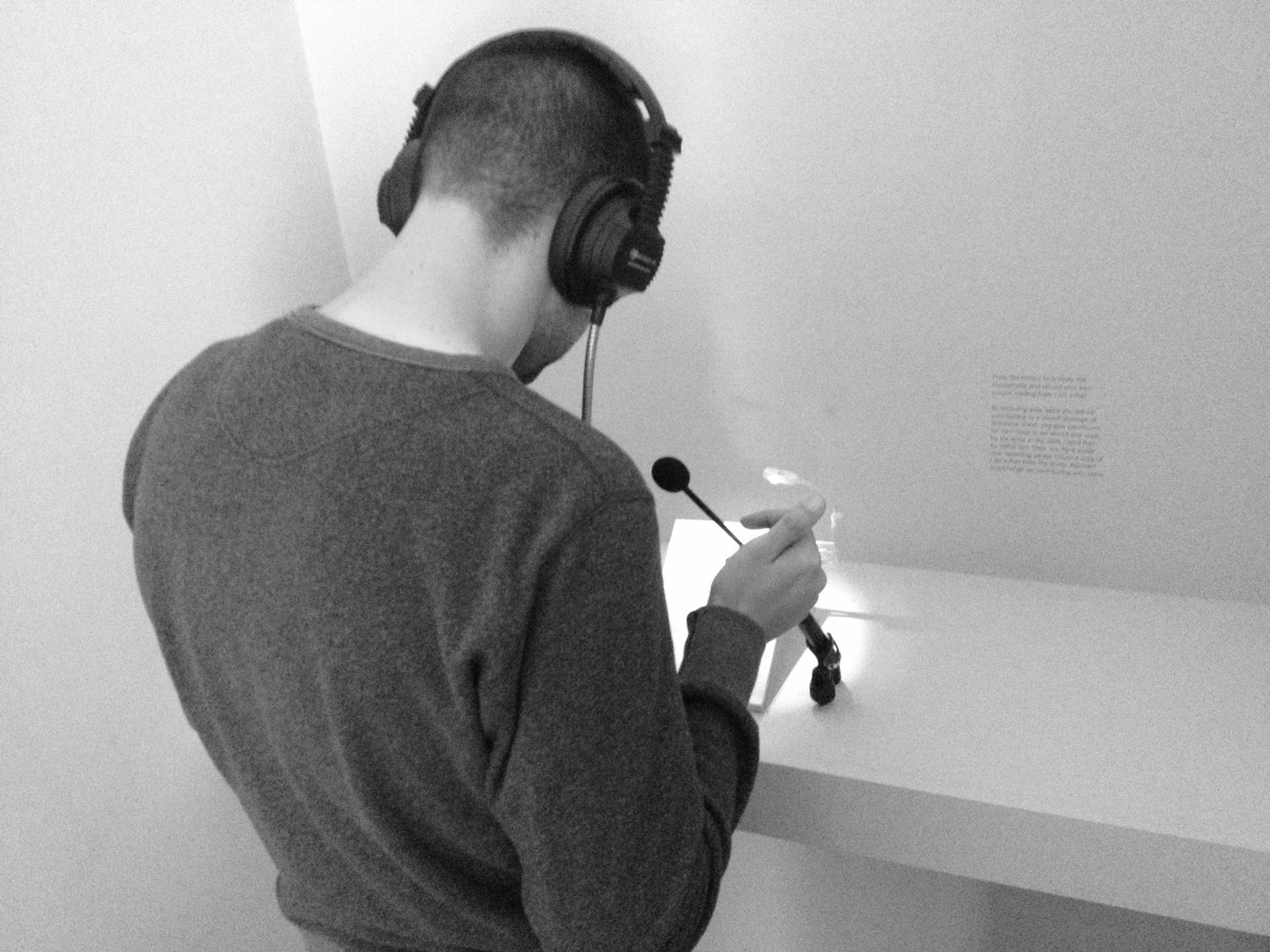 I Am a Poet, (Interactive performance), Tate Modern, London 2013
Audio-scape of collected voices by anonymous visitors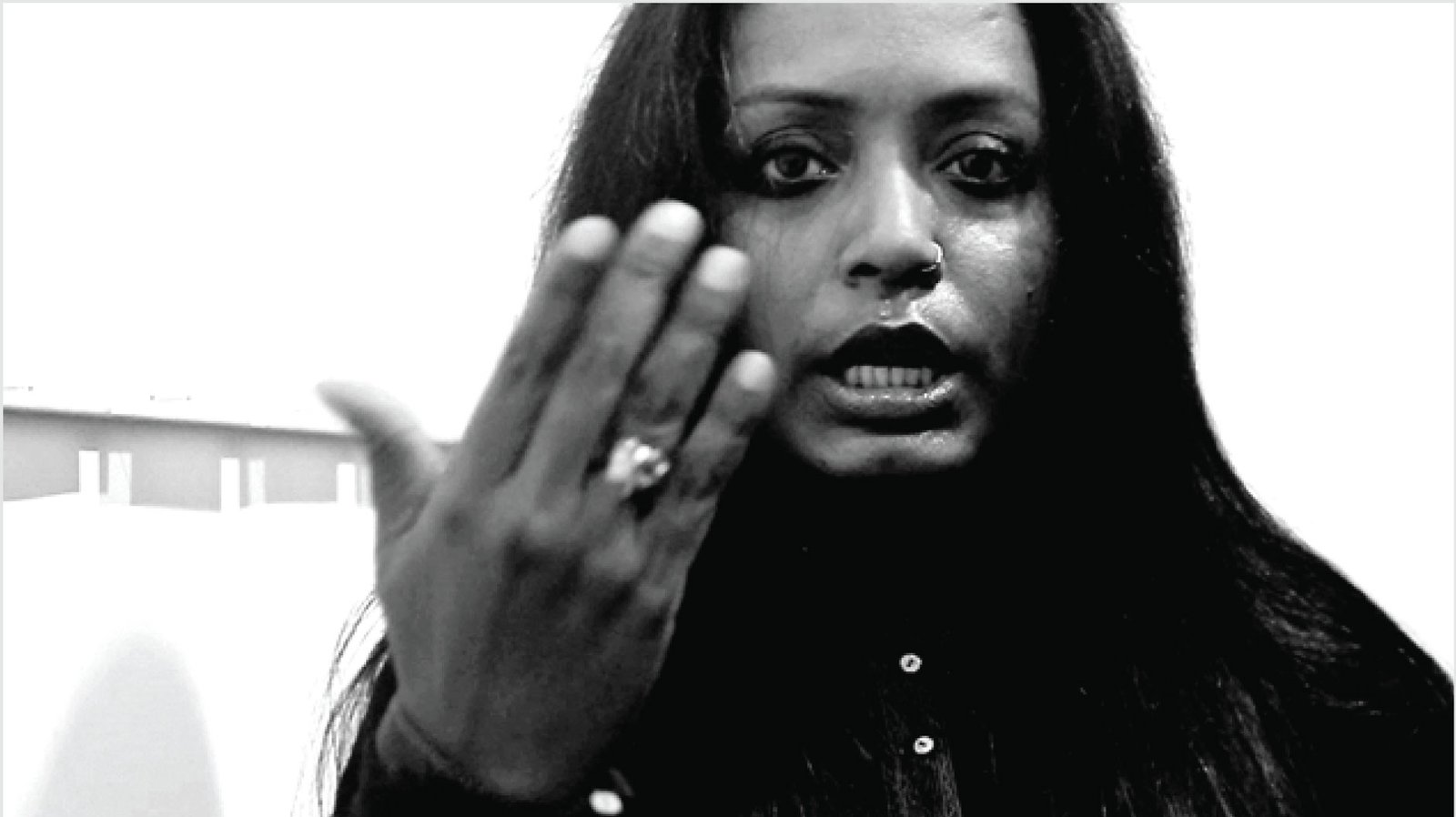 I Am a Poet, (Performance still), Galerie Krinzinger, Vienna, 2014
I Am a Poet performance excerpts
* Above few texts are excerpts from personal communication